Losing teeth can be challenging, and it can change the way you live your life from day to day. Daily tasks like eating and speaking can suddenly become difficult, you may find that you can no longer eat the foods you once did, and that you feel more self-conscious when you open your mouth to speak or to smile. In order to fill in the gaps and restore your dental health, your teeth need to be replaced and
Burlington dental implants
may just be the answer. Here at Family Smiles Dental, our dental team is dedicated to offering the best in dental care and can help you find the perfect way to restore your smile and your dental health.
When it comes to replacing lost teeth, it can do more than just fill out your smile. While living with missing teeth can be a major cosmetic concern, having teeth missing can also do considerable damage to your bite and your overall dental health. The stress and strain put on an incomplete bite can strain your jaw and also cause any remaining teeth you have to move in place, creating more dental trauma. Replacing lost teeth becomes vital to restoring your health, and we here at Family Smiles Dental can help with
Burlington dental implants
. Open Monday through Saturday, you can visit one of our dentists here at our office to discuss your particular case and find out whether dental implants are the right course of treatment. Other options like dental bridges or dentures are available, but implants may be your preferred option depending on what you are looking for. Implants are individually installed and are attached to the jawbone with a titanium post that acts like a tooth root. An artificial tooth or crown is then set into the post. Each tooth is made to look completely natural and to match other teeth that you have so your resulting smile is completely seamless.
If you are interested in
Burlington dental implants
, all you have to do is call us here at Family Smiles Dental to find out more and to schedule your evaluation today.
Family Smile Dental
4903 Thomas Alton Blvd, Unit 105
Burlington, Ontario L7M 0W8
(905) 331-2424
By Family Smiles Dental
October 29, 2018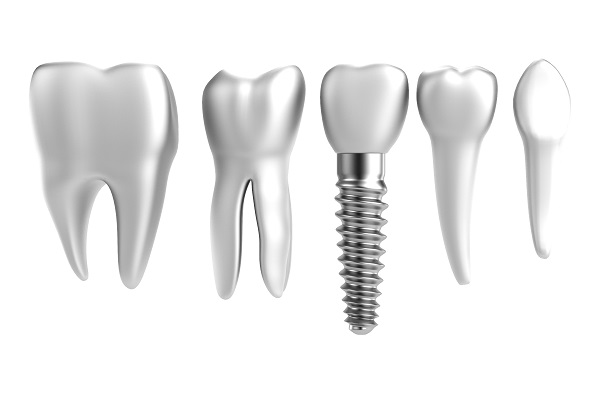 Blog Posts
Follow Us