Root canal in Burlington
If you suffer from oral pain of any kind, then it's vital that you have a dental professional assess the situation and provide you with the care you need right away. A toothache isn't something you should nurse until your next dental checkup but is instead often considered a dental emergency of sorts. Toothaches can be caused by a number of different things, including root canal infections. For
root canal in Burlington
, we here at Family Smiles Dental can provide you with the root canal that you need to recover and to alleviate your pain.
When it comes to root canal infections, the sooner you have them treated the better. Root canal infections are infections of the center or root of the tooth, which is where the tooth is anchored into the jaw and often where the nerve ending of the tooth is also located. The radiating pain often associated with root canal infections is usually the inflammation of the nerve ending, which can be persistent and quite painful. Here at Family Smiles Dental, we offer cosmetic and family dentistry for the whole family, even offering treatments like root canal therapy. We know how nerve-wracking it can be to visit the dentist, especially for a procedure such as a root canal, so we do all that we can to make your stay with us as comfortable as possible. If you need to schedule an appointment for a root canal in Burlington, we will make sure that you are completely comfortable and sedated with nitrous oxide so we can get rid of the infection without you having to worry about further pain or discomfort.
We are open Monday through Saturday, even open late Monday through Wednesday for your convenience. We accept most insurance plans and do everything possible to ensure that your visit is a pleasant and comfortable one. If you need treatment for a
root canal in Burlington
, visit us here at Family Smiles Dental today.
By Family Smiles Dental
July 31, 2018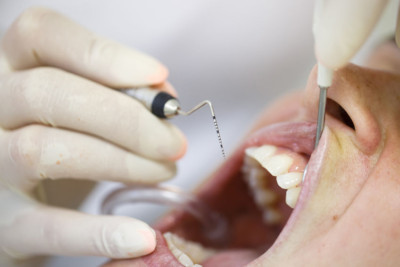 Blog Posts
Follow Us